Lawn Care & Tree Removal in Bloomington
Fast and Friendly Service, Guaranteed!
Offering Easy & Free Estimates 
Voted "Best Landscaping Company of 2019" by Herald Times readers. 
Contact Us
Indiana's Premier Lawn Care Team
Anthony's Lawn Care & Landscaping focuses on lawn care and landscaping services in Bloomington, Indiana. We are a trusted provider with an excellent team of professionals who pride ourselves on great service and transparent pricing. We were even voted as the Herald Times Reader's Choice "Best Landscaping Company in Bloomington" for 2019. Our owner Anthony Hilb is an IU graduate and we value being a part of the Bloomington community. We offer standard lawn care services such as mowing and cleanups, but we are unique in we are specialists in tree removal as well. We also proudly provide Landscaping Services, Professional Tree Removal, Gutter Cleaning, Leaf Removal, Mulching, Spring Clean Up & Snow Removal. 
Our main goal is to provide the residents of Bloomington an incredible environment to live in while providing professional, efficient, and trustworthy services at reasonable prices. We truly want the experience to be easy and enjoyable for you, which is why we offer free estimates, easy communication via text and other platforms, and give fast and friendly service, guaranteed!
Call or text (812) 929-9463 for more information about what we can do for you, or send us a message! Our staff answers our phones 24/7, promptly returns text messages and provides fast and free estimates.
What are customers saying about us?
"Anthony and his crew are great to work with! I highly recommend them for any of your landscaping needs! His quality of work is unmatched! I've always been more than surprised by the quality to detail Anthony and his crew put into their work! I will be working with them again in the future!"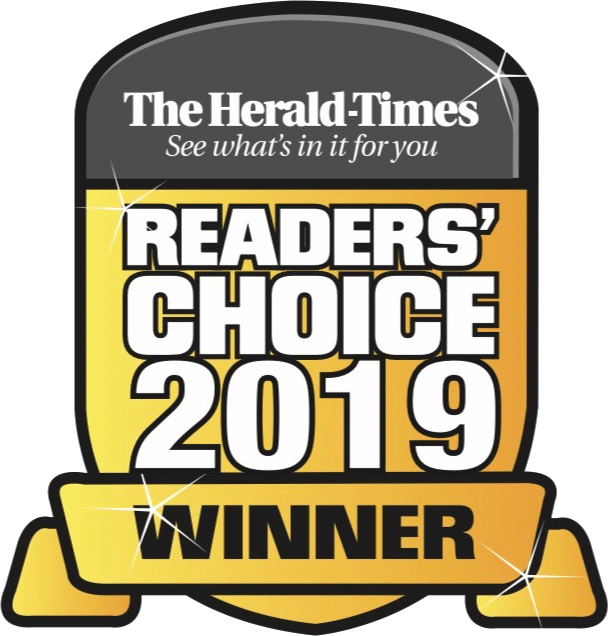 Reshape Your Landscape! ©
Fast & friendly service, guaranteed! Voted Best Landscaping Company in Bloomington 2019. Anthony's Lawn Care & Landscaping can transform your landscape – contact us for a FREE estimate today. 
It's April in Bloomington, and that generally means that the seniors at IU are getting antsy for graduation, you're starting to put away sweaters and jackets for the season, and the rain cometh (and cometh...and cometh). It's also the time to get your lawn &...
read more